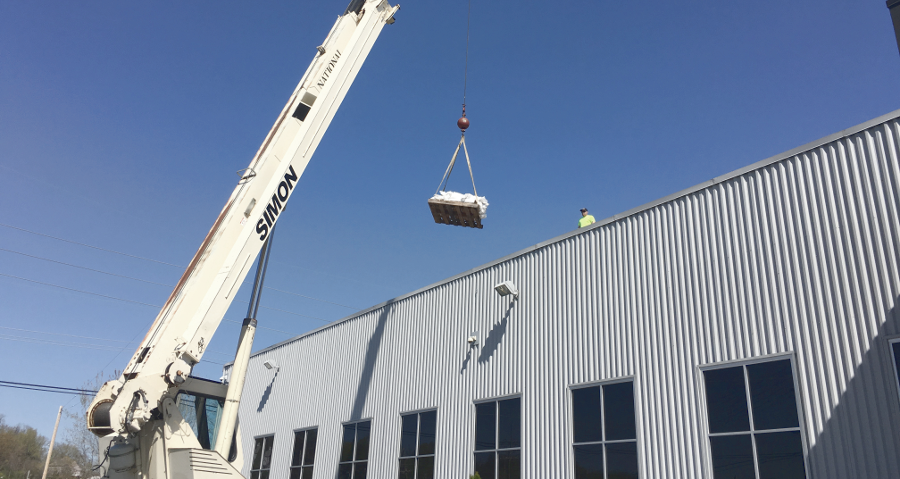 S

IMON

Commericial Construction Services


Construction Management is a highly professional system designed to facilitate planning, coordination and control of a project from inception to completion. Larger construction projects have many stakeholders, with each team member focused on their particular contractual role. A qualified Construction Manager functions as the glue holding the process together, filling in managerial expertise where required, controlling budgets, initiating cost savings ideas, mitigating risks, and ensuring communication.

The role of a construction management company is to professionally manage the Owners projects for them while protecting them from risk and liability. Owners need to look carefully at their project to determine if their team is able to capture all opportunities for efficiency, quality and cost savings, while delivering the project on time and within budget. A qualified construction manager who is an independent Owners Representative will help determine how best to accomplish the project goals.

As Construction Managers, we almost always save the client money in excess of our fees, while providing risk management, managerial expertise where required, controlling budgets, initiating cost savings ideas, mitigating risks, and ensuring communication. In addition, we save our clients from worry, stress, and from allowing the project to take over their lives. We provide experience and invaluable input on design and construction issues. A construction project has an enormous number of moving parts: a Construction Manager will ensure that the professionals involved in a project are experienced, appropriate, have the same mind-set, and are team players with complementary skill sets.


Simon Constructions management and workers are all professionally trained, highly skilled and in all service areas we provide, including: light and heavy gauge steel stud framing, gypsum drywall systems, acoustical and specialty ceiling systems, and commercial trim and fixture installations.

Simon Construction specializes in commercial projects such as:

Retail spaces, mall or free standing
Shopping/Strip Centers
Restaurants
Office spaces
Warehouses


Depending on your industry's needs our company has the flooring to match it. Epoxy floors are very durable and scratch resistant. They are beautiful and clean. Using a simple decorative floor dye, your warehouse will make for an attractive work environment. Our polished concrete floors are also durable and cost effective.

Polished concrete floors are ideal for commercial, retail, industrial, and warehouse buildings because they are easier to maintain than just about any other flooring material. Since this type of flooring never needs waxing and is often resistant to scratches, scuffs, dirt, chemicals, and other damage, modern-day polished concrete is a top choice of flooring material for commercial property owners and managers. Polyaspartics is the latest technology in floor coating. Polyaspartic floor coating is four times abrasion resistant than standard two pack epoxy, it is 100% UV proof, and cures in under four hours. Using Polyaspartics allows your company to be back in business promptly.


A roof that is nearly flat or slightly pitched is called a flat roof or low slope roof. No roof should be dead flat because it must have at least a slight slope to drain.

The terms low-slope and steep-slope describe roof slope. Slope is how much a roof slants. A low-slope roof is one that has a slope of less than 3-in-12. This means that for every horizontal foot, the roof level goes up less than 3 inches vertically.

A steep-slope roof (typically a shingle roof) depends upon gravity to cause water to flow in one general direction so it can shed the water over the breaks and fasteners in the shingles until it flows to the edge. A low-sloped roof or flat roof, cant depend upon the water to flow in any particular direction so it must form a watertight, monolithic membrane that stays watertight all the way to the drains or edge.

Modern low-slope roof or flat roofs tend to use a continuous membrane covering which can better resist pools of standing water. These membranes are applied as continuous sheets that are bonded together with heat-welding or adhesives. Far more expensive low-slope or flat roof options (mostly for smaller traditional residential applications) include sealed metal roofs using copper or tin. These are soldered interlocking systems of metal panels.

Traditionally low-slope or flat roofs would use a built-up (tar and gravel) roof, which used to be good enough. Today, this traditional type of roofing suffers from performance, cost, and environmental issues that require other solutions to be considered a better value.

So besides having to stand up to wind, freeze-thaw cycles, and UV radiation from the sun like shingles must, a low-slope system must also withstand expansion and contraction of the building and all of the other dynamics going on above a building while staying 100% watertight. This requires well-engineered attachment, seaming, and weathering characteristics to meet these performance demands.

Far far away, behind the word mountains, far from the countries Vokalia and Consonantia, there live the blind texts. Separated they live in Bookmarksgrove right at the coast of the Semantics, a large language ocean. A small river named Duden flows by their place and supplies it with the necessary regelialia. It is a paradisematic country, in which roasted parts of sentences fly into your mouth.
Commercial Buidlings 101:
Types can include office buildings, warehouses, or retail (i.e. convenience stores, 'big box' stores, shopping malls, etc.). In urban locations, a commercial building often combines functions, such as an office on levels 2-10, with retail on floor 1. When space allocated to multiple functions is significant, these buildings can be called multi-use. Local authorities commonly maintain strict regulations on commercial zoning, and have the authority to designate any zoned area as such. A business must be located in a commercial area
or area zoned at least partially for commerce. *Source

Wikipedia