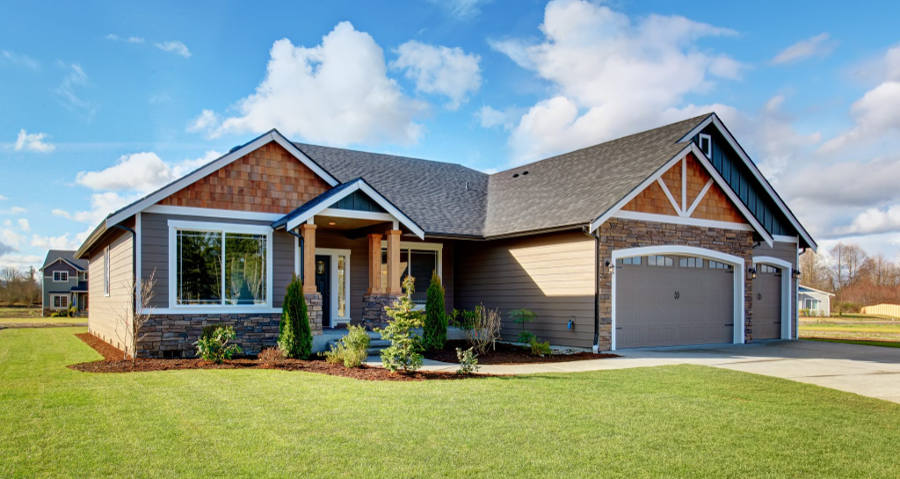 S

IMON

Residential Construction Services


Nothing causes a property owner more concern than their buildings roof. During the spring and summer months, its subject to storms that bring high winds, heavy rains and pounding hail. During the winter, this same roof needs to stand up to heavy snow and sometimes the formation of potentially damaging ice. After a storm, a proper inspection by an expert can help avoid serious, future home damage by identifying storm-related damage and determining the proper restoration required. Simon Constructions experts provide the building owner with an honest appraisal and a restoration that is performed by our knowledgable team, known for quality workmanship and for using the best products available . Simon Construction stands behind their craftsmanship with set warranties for workmanship and the manufacturers product warranty.


Simon Constructions siding specialists will make certain that high quality products are used to provide your home with the ideal combination of beauty and performance.
Given the many different material choices available from siding manufacturers today, well recommend the best choice for your home to help take the confusion and research out of the equation for you.
Additionally, we work with the best siding manufacturers in the housing material industry offering products and warranties for both material and workmanship that are second to none, ensuring your investment long into the future.
Regardless of the siding type chosen for your home, we apply a new moisture barrier between the siding and the home. This is a critical step in preventing rain and condensation from getting in behind the siding and damaging the insulation and framing in the walls.
Residential porch
It is important to replace the moisture barrier when siding is replaced as a homes existing moisture barrier is usually damaged during the siding tear-off process. Additionally, many homes may have a moisture barrier that is no longer providing the proper protection or is not providing the quality of protection that todays modern products afford.
Our contractors are experienced with wood, cedar shake, vinyl, steel, aluminum and fiber cement. By working with the best products available we can insure that your siding restoration investment is optimized. Contact us today to learn more about our siding service.


Installation of replacement doors, windows, shutters, and vinyl siding are not tasks for the casual handyman. These large-scale projects require the tools, skills, precision, and training that only comes from an experienced Simon Construction home improvement specialist. Windows and Doors specifically must be installed so that they float perfectly within the allotted frame. Without a masters level of precision, replacement windows and doors can be fitted and installed unevenly, created a lopsided final product. To ensure the prefect installation job, it is best to put the project in the hands of an experienced Simon Construction professional craftsman.

Replacing a window or door is a more difficult task than installing the first window or door in a home. Replacements include removing the previously set door or window, cleaning and prepping the area for a new unit, ensuring a level fit, and then setting the replacement window or door. Once placed and installed, new replacement windows and doors must be paneled, caulked, and trimmed properly. Otherwise, windows and doors could end up being drafty, uneven, misaligned, or leaking..

Simon Construction thoroughly trains and certifies all professional installation experts before they ever set foot on your property. Once having completed all home improvement industry training and certifications, installation professionals are assigned to projects. During every job, Simon Construction installers adhere to the strictest industry standards and guidelines. From the beginning to end of each job, our window replacement experts will treat your home with respect, care, and professionalism. And you can be sure that every replacement window, door, shutter, etc. that is installed on your property will be done correctly and professionally, and will keep your home looking beautiful for years to come.


After a storm, homeowners are primarily concerned about their roof and siding, but damage to gutters and downspouts are just as likely to occur and can cause further damage to the home if not properly restored. Simon Construction will thoroughly inspect your home after a storm and specify and install gutters and roof drainage systems neatly and efficiently, whether they are aluminum, vinyl or copper.

The gutter (also referred to as an eaves trough) is critically important to protecting the homes structure. Not only does it drain water off of the roof, it also prevents the shingles and underlying support system from rotting. Over time, gutters should be repaired or replaced. Additionally, gutters and downspouts dont have to be unattractive. Through the use of modern materials and fabrication methods, Simon Construction will create custom made gutters on site that not only fits perfectly and performs correctly, but also is pleasing to the eye and matches or compliments your homes exterior. Contact us today to learn more about out Gutter and Downspout service.


Architectural Sheet Metal Roofs or Sheet Metal Finishing for Long Term Wear Sheet metal roofs are becoming increasingly popular as a roofing solution for business and homes. Sheet metal roofs provide long lasting protection and minimal maintenance allowing for maximum investment protection and peace of mind. Simon Construction sheet metal division has the expertise on staff ensuring the quality and integrity of the sheet metal roof or sheet metal finishing. Sheet metal finishing includes chimney, windows, bay windows, roofing valleys and other areas of your home.


Two types of attic water damage are common in cold climates: ice dams and condensation of water vapor on cold surfaces in the attic.
Ice Dams
Ice dams sometimes occur on sloping roofs in climates with freezing temperatures. When the temperature in your attic is above freezing, it causes snow on the roof to melt and run down the sloping roof. When the snowmelt runs down the roof and hits the colder eaves, it refreezes. If this cycle repeats over several days, the freezing snowmelt builds up and forms a dam of ice, behind which water ponds. The ponding water can back up under the roof covering and leak into the attic or along exterior walls.
The right weather conditions for ice dams is usually when outside air temperatures are in the low 20s (F) for several days with several inches of snow on the roof.
Research shows keeping the attic air temperature below freezing when the outside air temperature is in the low 20s can reduce the occurrence of ice dams. Research has shown sun exposure in the winter has little effect on attic air temperature. Warm air from living spaces below penetrating into the attic is usually the culprit in the formation of ice dams.
Attic Condensation
Condensation of water vapor on cold surfaces in attics can cause attic wood products to rot, which can lead to costly repairs. Condensation typically occurs when warm, moist air migrates into the attic from living spaces below. Research indicates unusually high humidity levels in the homes living spaces is strongly associated with attic condensation problems.
Building codes have some requirements that attempt to prevent the problems of ice dams and attic condensation. But codes do not address all the issues, and many houses are built without following building codes. It is the builder or designers job to understand the relationship of humidity and air movement when designing and constructing the house so these problems dont occur.
Prevention
Prevent warm, moist air in living spaces from infiltrating into the attic with a good air barrier and appropriate water vapor control at the base of the attic.
Provide good attic ventilation to replace warm air in the attic with cold outside air.
Provide adequate attic insulation to reduce the transmission of heat into the attic from living spaces below.
What not to Do
Do not routinely remove snow from the roof. It will likely lead to shingle damage.
Do not attempt to chip away the ice of an ice dam. It will likely lead to shingle damage.
Do not install mechanical equipment or water heaters in attics, especially in cold climates.
Do not use salt or calcium chloride to melt snow on a roof. These chemicals are very corrosive and can shorten the life of metal gutters, downspouts and flashings. Runoff that contains high concentrations of these chemicals can damage nearby grass and plants.
Keeping the gutters clean of leaves will not reduce the occurrence of ice dams. However, clean gutters can keep them from overflowing and spilling r a inwater next to the house. This can cause moisture problems in the house.
If ice dams are causing water damage, Simon Construction is available to remove snow and ice dams from roof. Simon Construction utilizes pressurized steam to clear snow and ice in all weather conditions. Work is billed when we start the pressurized steaming.


Semi-annual roof inspections and preventative maintenance on your homes roof will help ensure that your roof is able to protect your home from the elements. By detecting potential problems early, you can prevent problems before they have a chance to start and extend the service life of your roof. Hail-bruised shingle

The National Roofing Contractors Association recommends that homeowners perform inspections in the fall and spring to detect potential problems early.

When performing a roof inspection, the homeowner should look for the following signs of wear and damage:

Asphalt shingles that are buckling, show excessive wear or are blistering indicates the end of the shingles life expectancy. Cedar shingles should not be curling or cupping. For all roof types, look for loose shingles, or missing or cracked tiles.

Check the condition of the flashings and shingles around chimneys, vents and skylights, and penetration points on the roof. Pay close attention to the fascia near the joints of all eave metal and look for signs of decay (leaks or rotted wood). Hail-damaged window pane

Keep roof gutters and downspouts clean and free of leaves and other debris, and keep trees trimmed and away from the building. Excessive amounts of shingle granules (from asphalt shingles) in your gutters indicate excessive wear.

While this inspection sounds simple enough, most homeowners lack the experience and background necessary to detect potential problems and determine if weather damage, poor installation or faulty products caused the deterioration of the roof. The experts at Simon Construction offer a comprehensive, free-of-charge inspection that will detect damage before problems arise so that repairs can be made in a timely manner. Our goal is to make certain that your roof is ready to withstand the elements year around. Call us today for a free, no obligation inspection for our preventative maintenance service.
Residential Construction 101:
Professional construction contractors know that every home, no matter how exclusive or how humble, hides countless possibilities for customization. A vast majority of homeowners desire to improve on one or more facets of their home. Whether you consider a unique design, comfort and coziness, or practical to high-end remodels; let Simon Construction help you put unique stamp upon your home with our home improvement, remodeling and/or renovation services.